A4i is a platform for supporting people with complex behavioural and mental health conditions. Currently, A4i is being used to target the recovery processes in psychosis and schizophrenia, and newly in opioid use disorders.
The mental health landscape is in the middle of an awakening. With a focus on inclusion, support and healing, A4i has tremendous possibilities to improve the lives of millions of people living with complex mental health challenges while reducing their strain on the healthcare system. 
Psychosis and schizophrenia are complex mental health conditions, related to:
$65B in healthcare costs and lost productivity
3.8% of all current hospital admissions with 1/12 hospital beds occupied by individuals living with schizophrenia.
Opioid use has rapidly become a healthcare crisis in North America.
7,560 opioid-related deaths in Canada in 2021, 74% of which were accidental.
70% of opioid addictions are related to prescription medications.
Recovery is possible. The mental health landscape is in the middle of an awakening. With a focus on inclusion, support, and healing, A4i has tremendous possibilities to improve the lives of millions of people living with complex mental health challenges while reducing their strain on the healthcare system.
We're currently recruiting participants for some co-design work for opioid use implementation.
A4i is now working towards targetting the recovery process for individuals with addictions. We are recruiting patients, care providers and key supports to participate in research to support this process. Click to view the recruitment posters below for more information!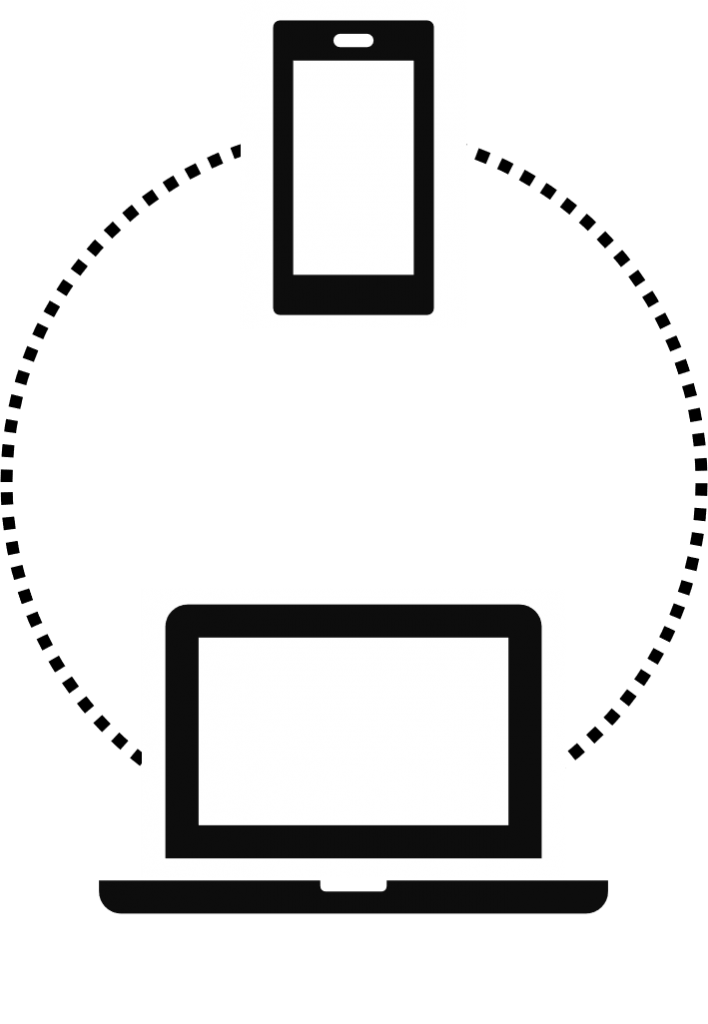 We're Extending the Reach of Care
For patients with schizophrenia and other psychoses with evidence-based and peer-to-peer content and features.
For clinics, clinicians and case managers to coordinate and engage patients with dynamic risk flagging and patient wellness indicators.
A4i will help patients, families, and providers, as we improve outcomes and the bottom line.
Current Efforts are Not Enough
Our limitations in better supporting people with illness self-management and challenged treatment engagement, with medications and otherwise, frequently lead to a rapid deterioration in mental health and major setbacks including hospitalizations. Our current efforts, from services to systems, are not enough.
Dr. Sean Kidd,
A4i Chief Scientific Officer
Associate Professor University of Toronto Department of Psychiatry
Chief Psychology Division, CAMH.
Effective care engagement is routinely being challenged.
Current provider constraints limit many aspects of the clinical interaction, including risk identification and care planning, which can leave patients feeling disempowered and disengaged from the treatment process.
Provider-patient interactions are extremely important to clinical outcomes where small improvements can lead to large benefits.
Is to help address key barriers to illness self-management and treatment engagement using an evidence-informed and empathy-based adaptive digital health intervention.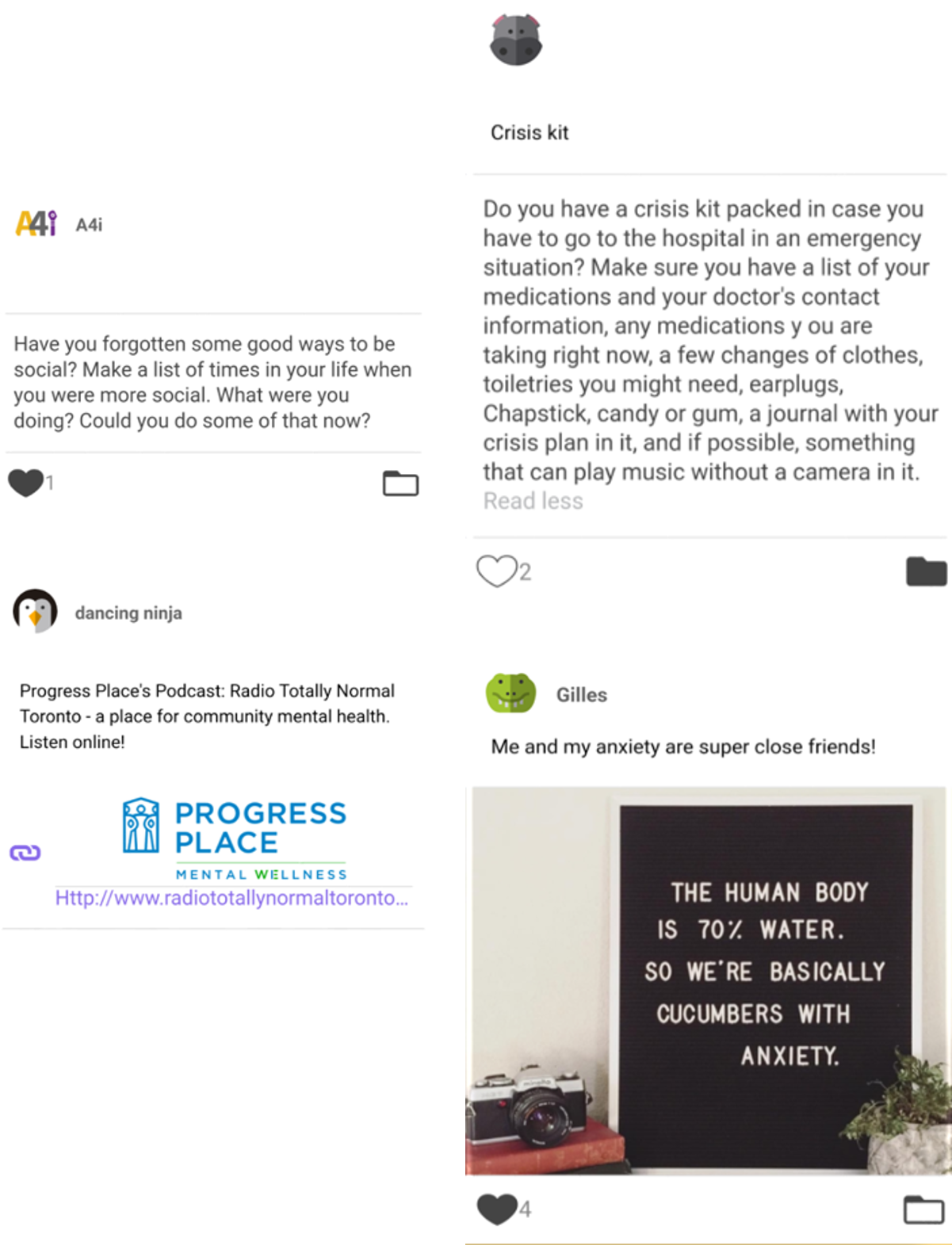 Intervention and Community Content​
Anonymous peer-to-peer support platform and opportunity to safely connect with others.
Curated CBT-based A4i content to address 4 main topics:
living with schizophrenia
social activation
stress and anxiety
motivation and cognition
Sound Detection and Hallucination Coaching
Ambient noise detection for assessing the validity of auditory hallucinations coupled with hallucination detection strategies that help you learn to cope with your hallucinations.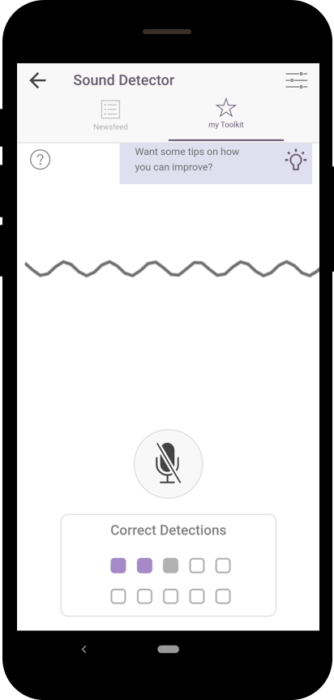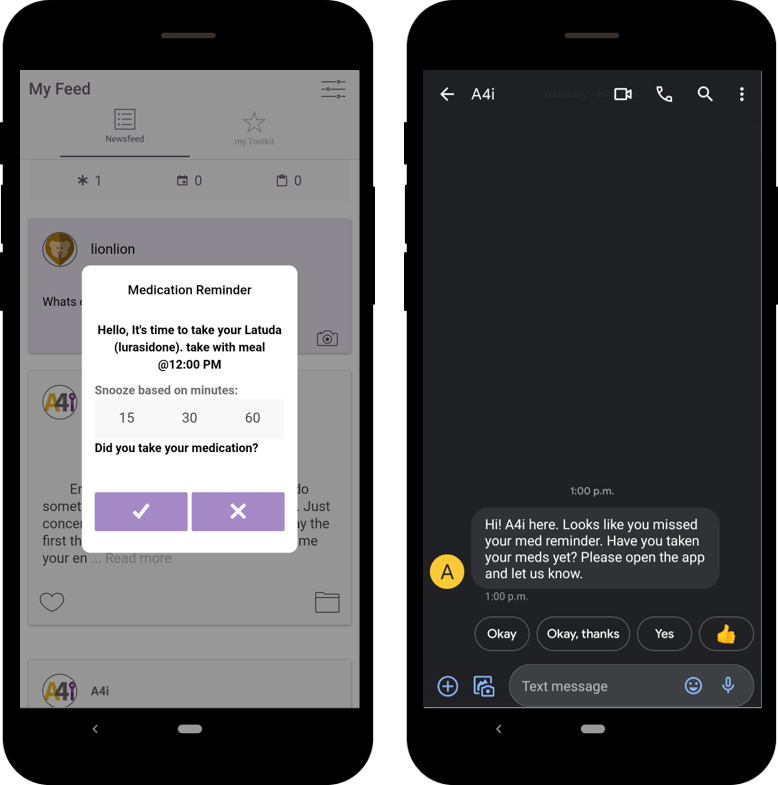 Medication and Appointment Reminders
Flexible medication and reminder system to encourage good medication adherence and attendance at appointments. 
In application medication adherence messaging with additional escalation to SMS messages.
Daily Wellness
Check-ins and Goal Tracking
Track mental health and sleep quality through a daily morning check-in. 
With the flexibility to choose from preset goals or create ones for yourself, ask A4i to help track your goals for you through an evening check-in.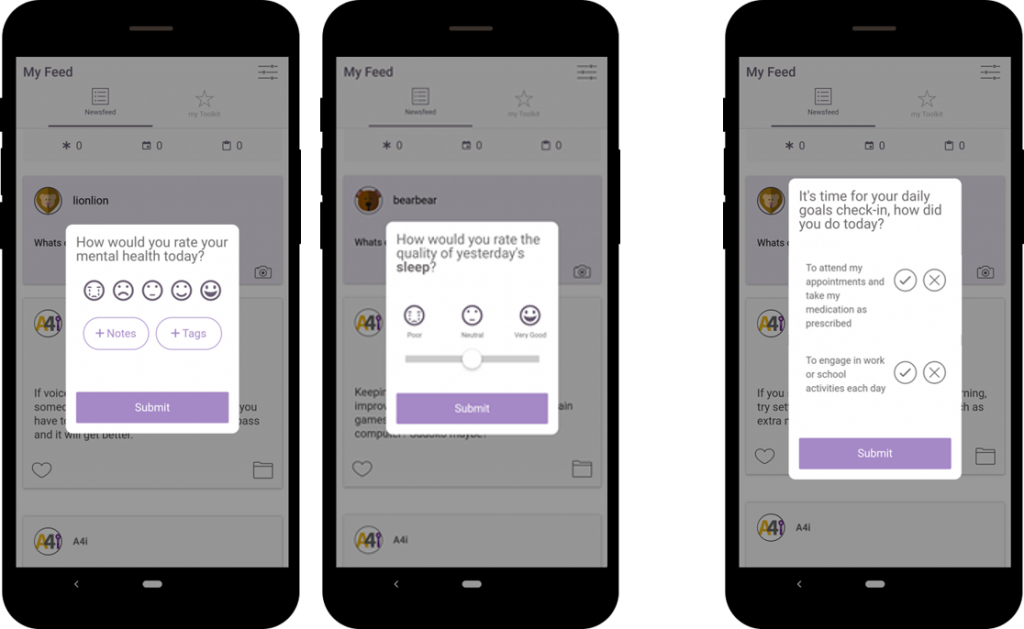 Are you a provider that is interested in getting a demo of the clinical portal?
users liked a post at least once
users would download A4i in the app store
"This app can change lives!"
"the app supports my wellbeing, helps me have peace of mind and staying on track to be well"
"pill reminders and voice recorder – helped sort out what I was hearing was hallucination vs real"
"my favorite features of the app were the feed because I like to read and share and the other is 'notes to my doc' which is very helpful – enjoyed how many likes they got on postings"
Want to be the first to know about A4i updates? Leave your email below.
Psychosis and Schizophrenia
Multi-site Provider Pilot and Validation (US) (2021)
Multi-site Provider Validation and RCT (CAN) (2020)
Muli-cohort Feasibility Test (2018)
Evidence Informed Prototype Validation (2017)
JLabs Quickfire Challenge Winner (2016)
CAMH Discovery Find (2022)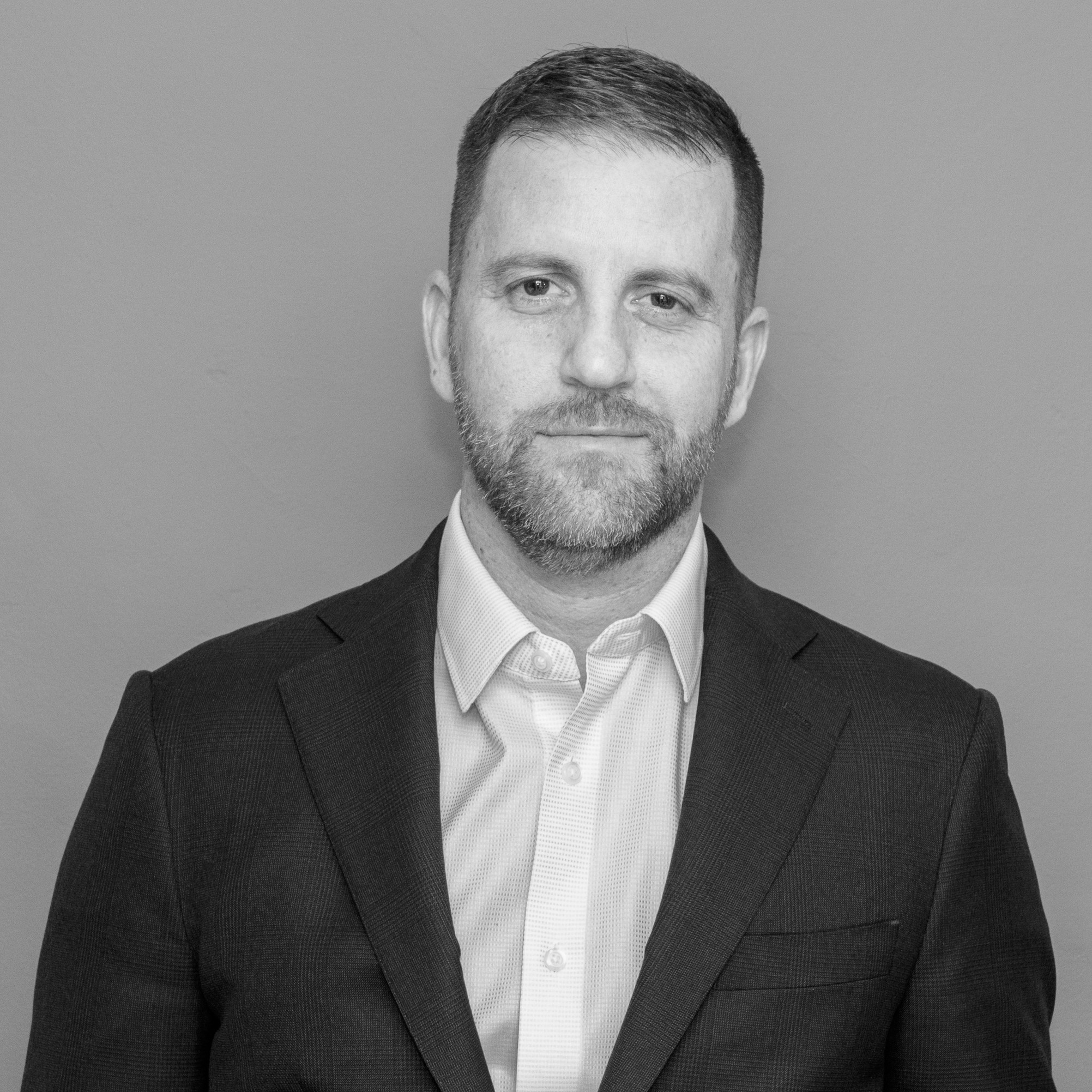 Amos Adler
Co-founder
Chief Executive Officer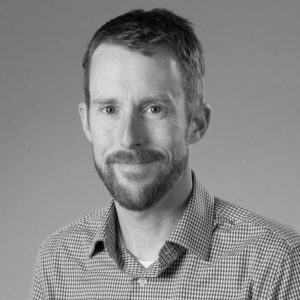 Dr. Sean Kidd
Co-founder
Chief Scientific Officer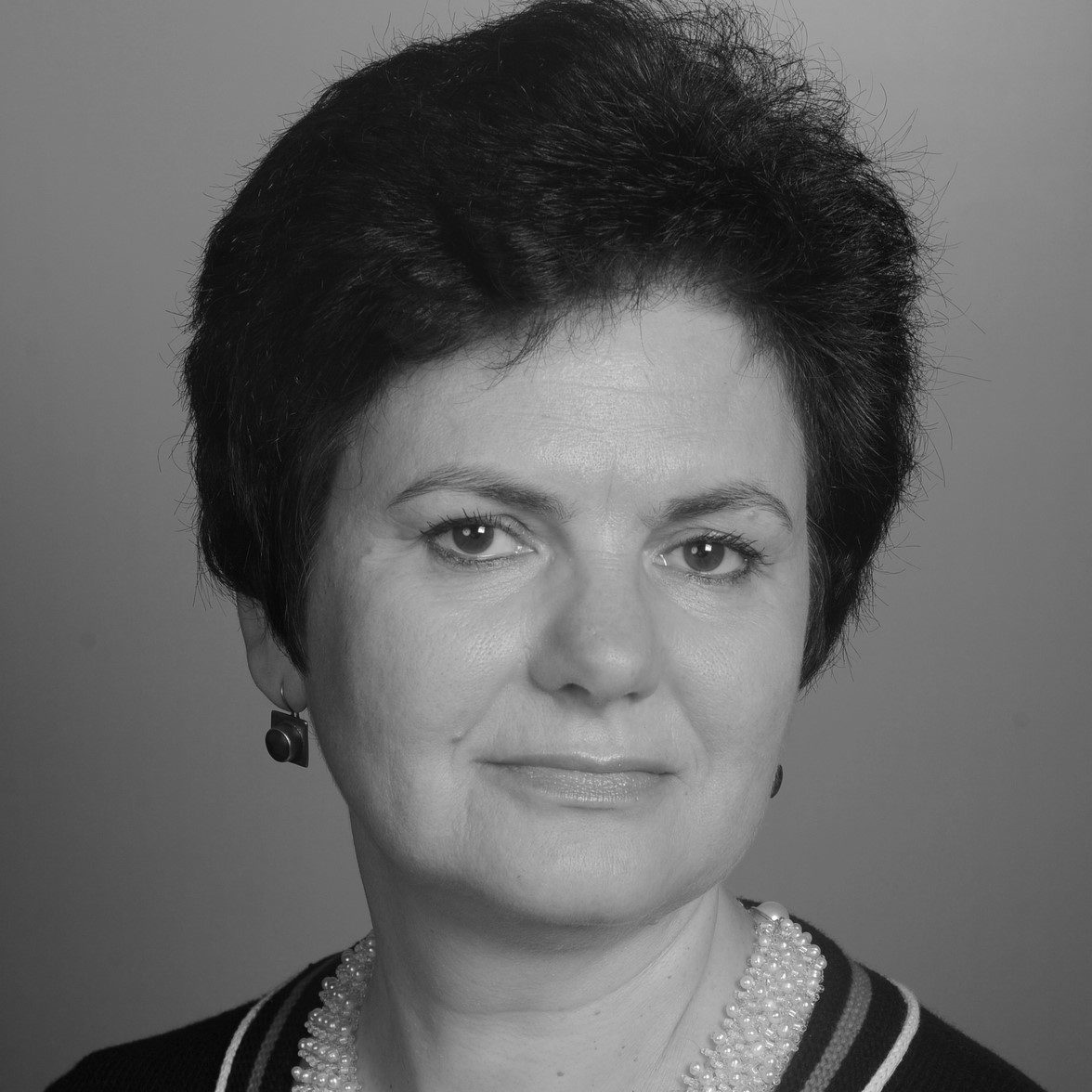 Dr. Klara VichNevetski
Director of CAMH industry Partnerships & Tech Transfer Office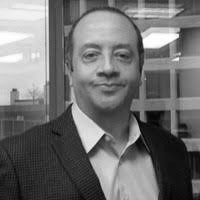 Konrad Powell Jones
Commercialization Consultant. company creation and tech transfer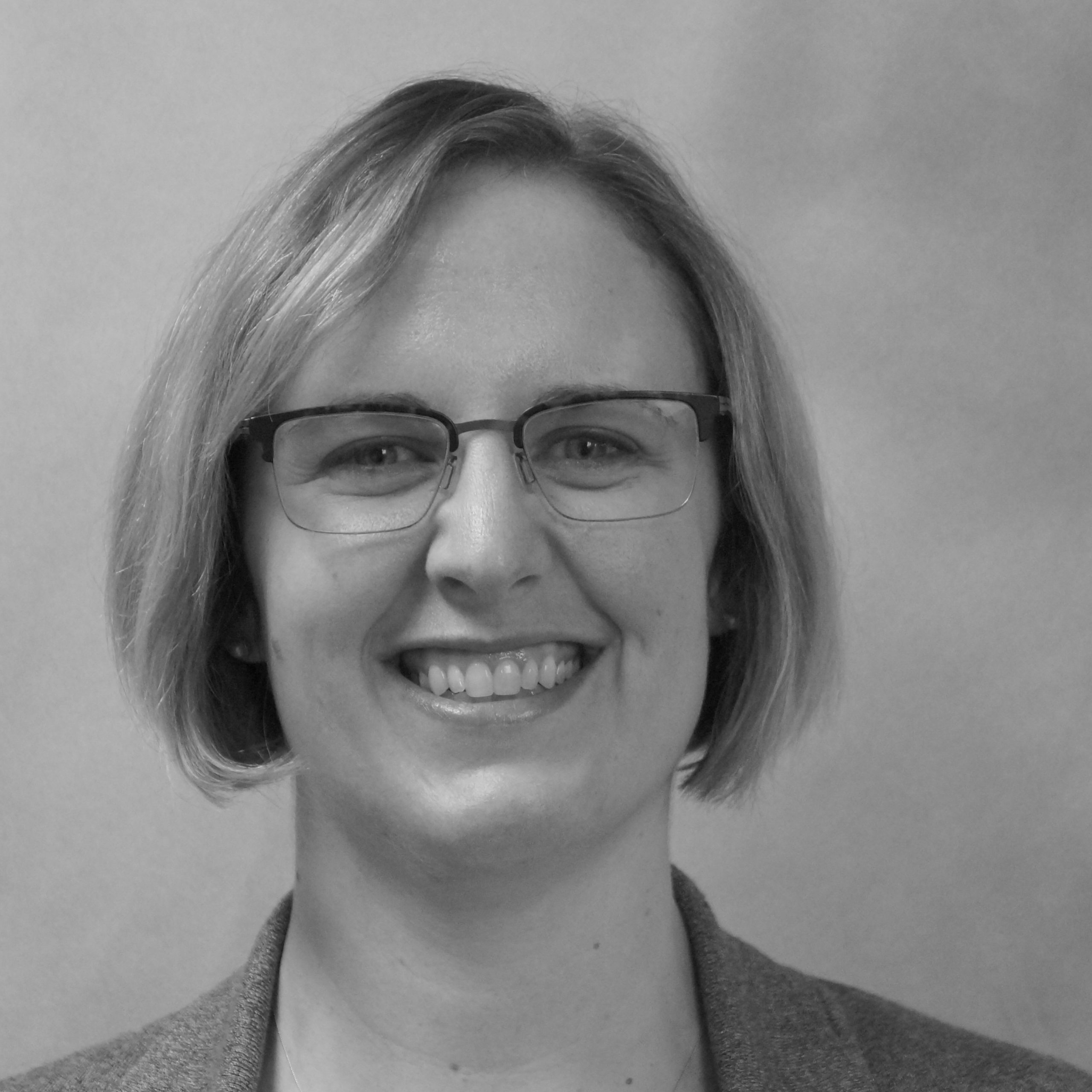 Dr. Angela Roedding
Manager, research Commercialization, CAMH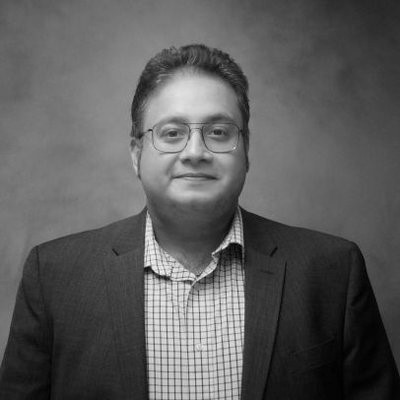 Bibaswan Ghoshal
Manager, research Commercialization (Neuroinformatics), CAMH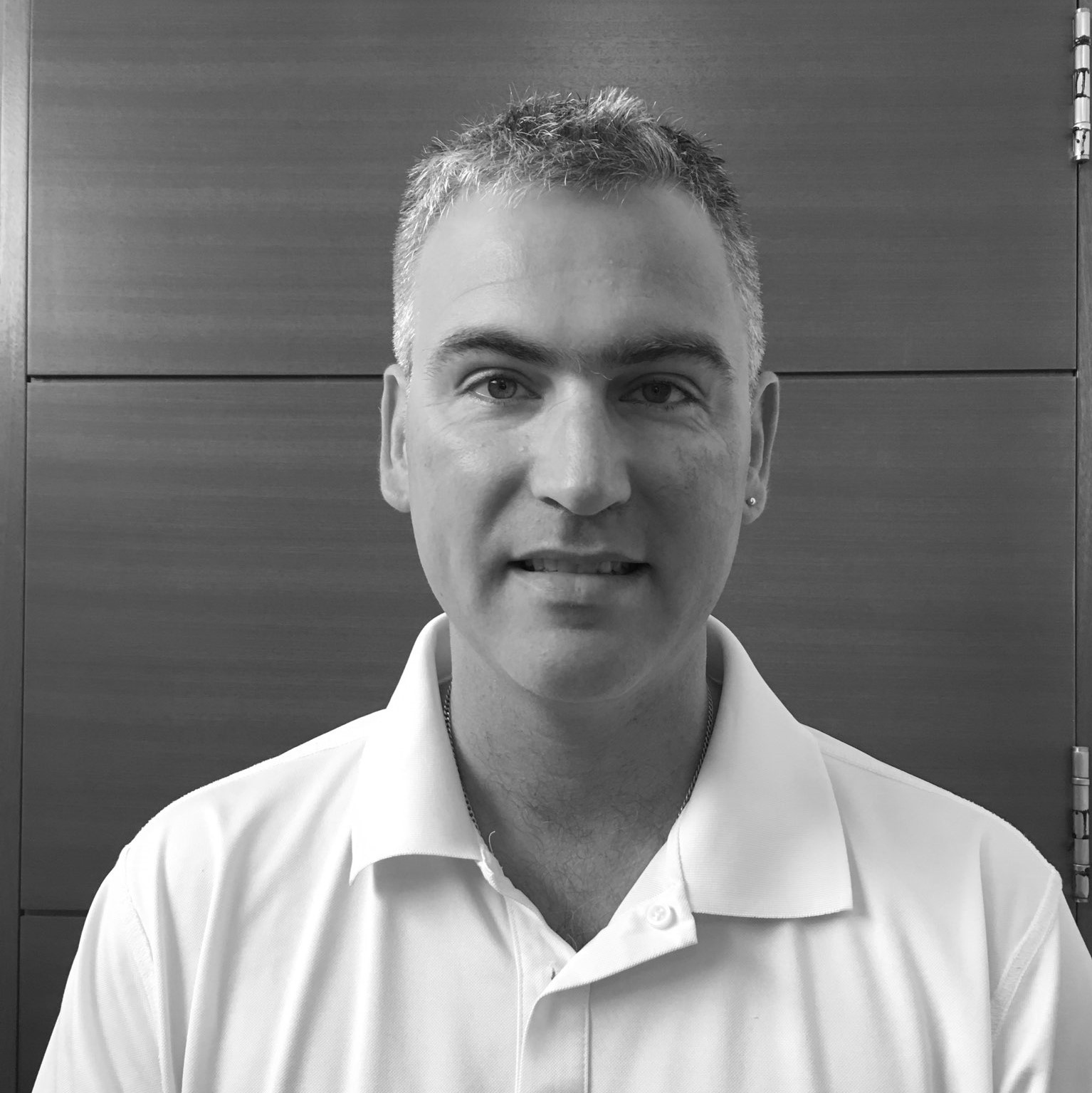 Jesse Bigelow
Epatient in residence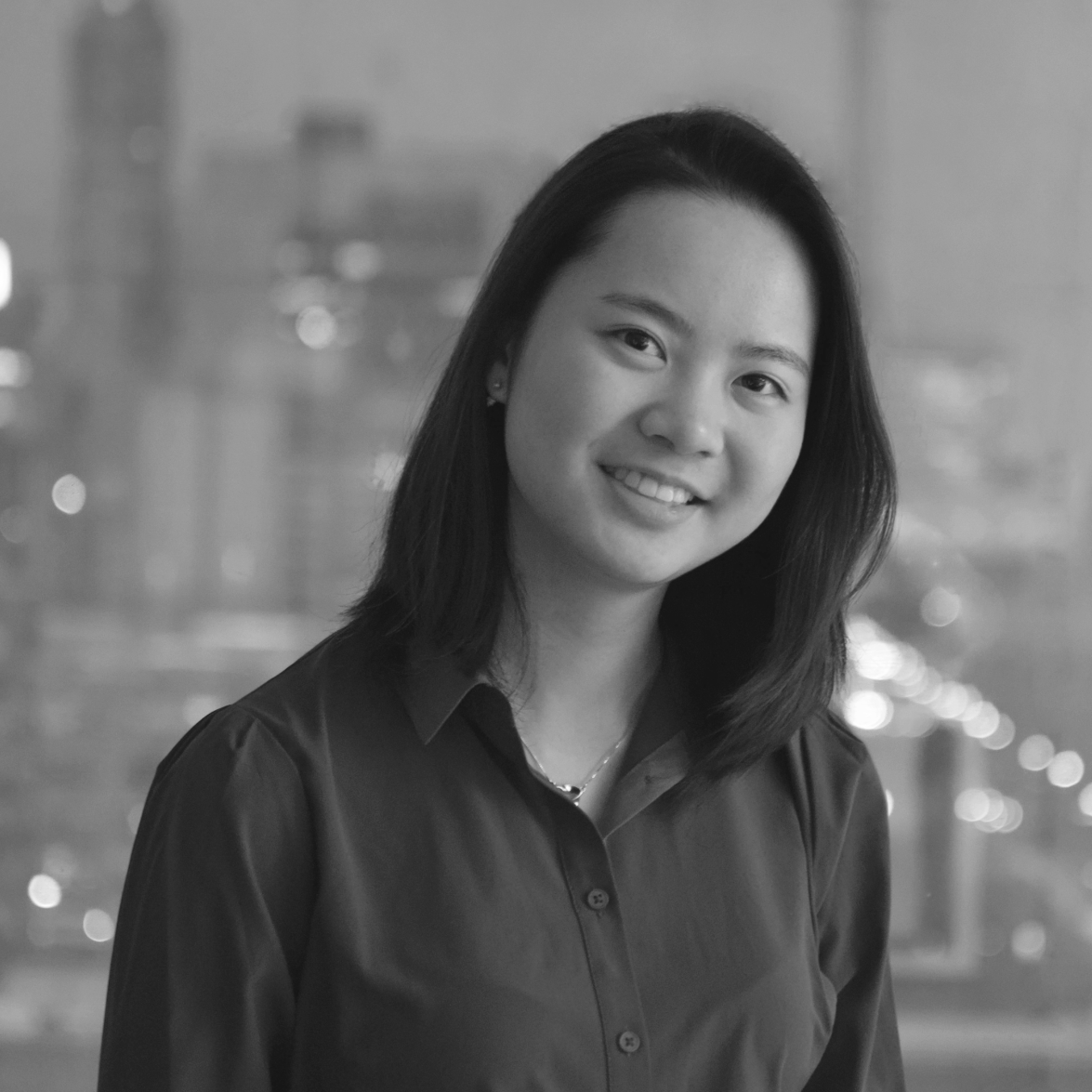 Wenjia Zhou
Product Manager
Interested in helping to transform #mentalhealth?
Want to test the A4i app? 
Have content you want to share with people living with schizophrenia?
Fill in the contact form below with your interest and level of commitment and we will reach out if we have any opportunities available!